Mobile Fueling Seattle
Programs That Deliver
On-Site Mobile Fueling | Diesel and DEF | Fuel Delivery in Seattle, WA
With PetroCard's on-site mobile fueling service in Seattle, you save time and money by helping your drivers spend more time on the road—and less time at the pump. We travel directly to your location to fuel your fleet, ensuring tanks are full when your drivers' shifts begin, ready to take them on the road. We have the largest coverage area in the Pacific Northwest, offering Renewable diesel, diesel, and DEF direct. If you need fuel, all you have to do is contact us.
Staying productive and getting fuel for your fleet has never been easier. Get more information today about fuel delivery in Seattle!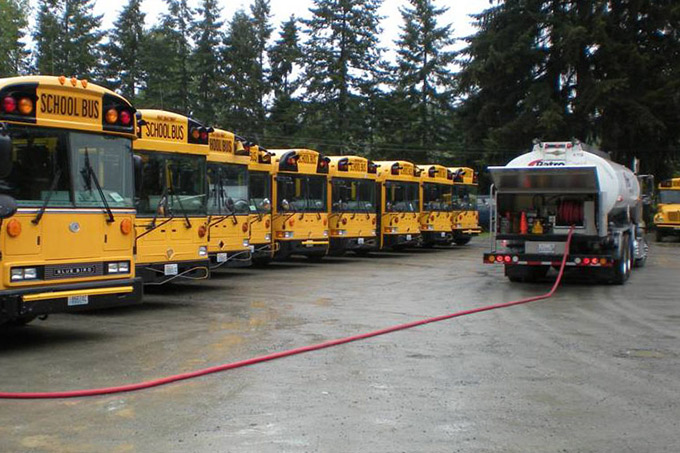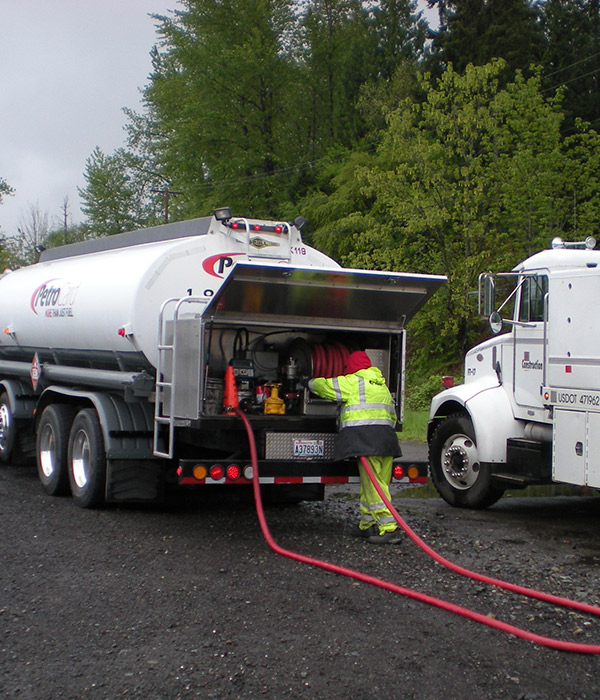 On-Site Fuel Service
About Our Fuel Delivery Program | Seattle, WA
Full Tanks
PetroCard makes fueling convenient. Our mobile fueling service is available all day, every day. You tell us when you need the fuel, and we'll make it happen.
Better Fuel Management and Reporting
Our custom software offers detailed reporting and itemized billing that keeps everything in one place for you. We even have a cutting-edge barcode scanning system that tracks the quantity and type of fuel that is delivered to each vehicle in your fleet. You'll receive one invoice that includes all fueling purchases, making your life easier.
Improved Efficiency
Fueling takes time, and that means labor costs—unless you get an on-site mobile fueling service. We'll take labor out of the equation and handle it all for you, making sure the tanks are ready for the workday.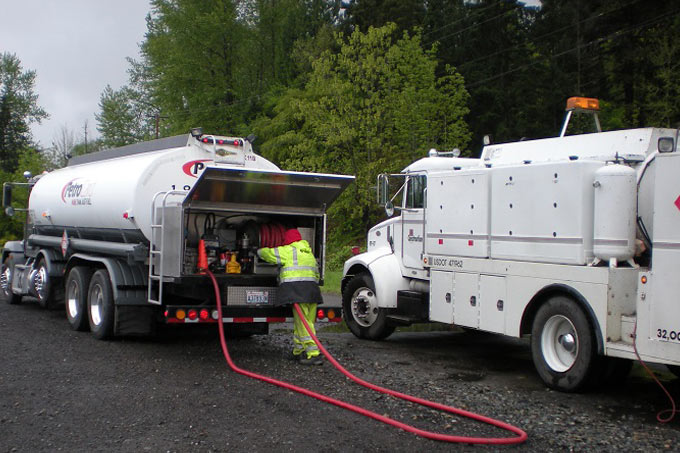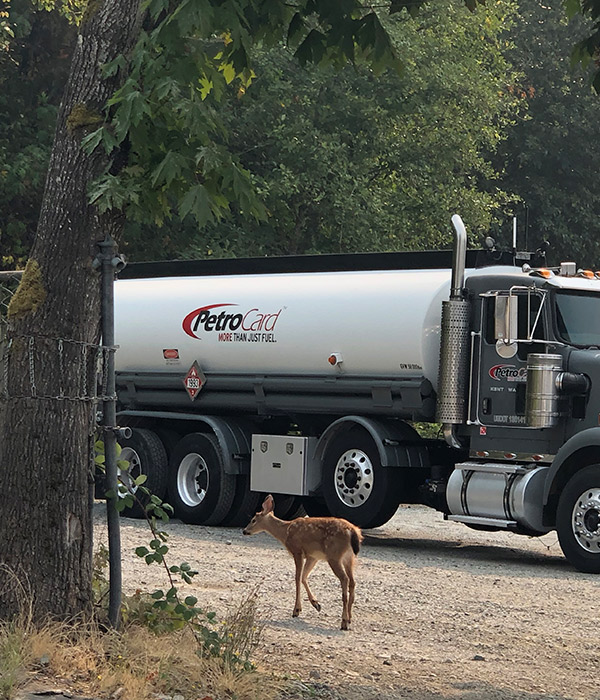 Diesel and DEF Delivery | Seattle, WA
Features and Benefits of Mobile Fueling
Available 24/7/365
Same-Day Delivery
Diesel Fuel Delivery
Renewable Diesel Fuel Delivery (R99)
Diesel Exhaust Fluid (DEF) Delivery
Flexible Delivery Times
On-Time Delivery
Complements Cardlock Program
Single Invoice for All Fueling
Convenient Reporting
Transactions Available Next Business Day, Consolidated With Fuel Card Transactions
Online Account Access Portal for Reporting and Card Management
24/7 Superior Customer Service and Dispatching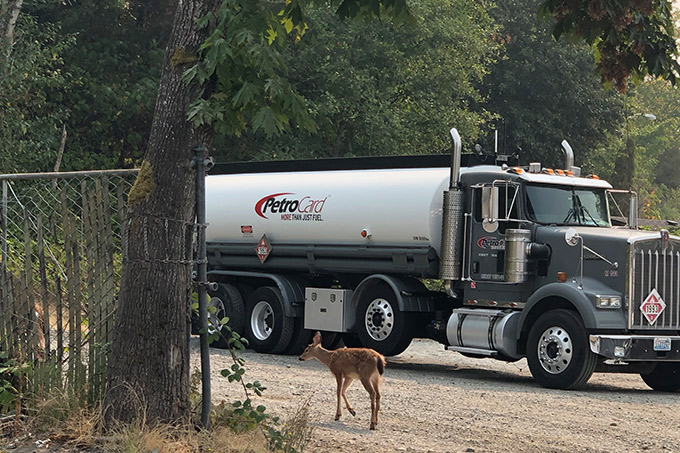 Wet Hosing | Seattle, WA
FAQs About On-Site Mobile Fueling
How does mobile fueling work?
First, we'll set you up with an account. A truck will go to your facility, generally after your normal operation hours, to fill each barcoded unit. This allows us to track how many gallons go into each unit. Then, we total it to see how many gallons go into all trucks. You can request truck-to-truck, bulk drops into a tank, equipment, or job-site deliveries.
What products can we deliver?
Our Seattle fuel delivery program covers DEF, renewable diesel and diesel, both on-road and off-road. We also deliver gasoline into bulk tanks.
How do we track the fuel?
We have a barcode system that individually tracks each unit we put fuel into.
Can you combine cardlock and mobile fueling on invoices?
Direct-to-Truck Fueling | Seattle, WA
Request More Info Today!
Give us a call to learn more about how to book Mobile Fueling in the Seattle area. We look forward to connecting with you.